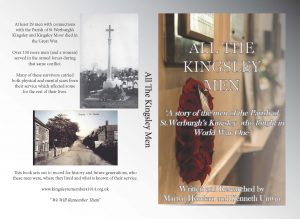 Within hours of the launch of the first edition on 23rd April 2017, we had more men and more research to do.
Fast forward some 18 months and the second edition is back from the printers and all ready for the communities Remembrance Commemorations on Sunday 11th November 2018.
This edition brings the total of those included in the book to some 183 including a single female and 29 men who died during the war or after as a result of their service.
The book will be on sale at St Werburgh's Church Kingsley after the morning service on Sunday 11th November 2018. Cost is £5 which covers the author's costs to get the book printed. This is a limited edition of just 50 books. At the same time, a free download will be available from the site from 11am on 11th November.
Do contact us via the website should you wish to purchase a book but can't make the church.