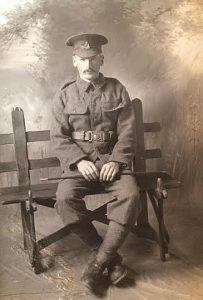 In April 2017 when the book was first published we were under no illusion that our work was a definitive list of those men who came from the parish and who served in WW1.
Indeed on the launch day, we had one further man confirmed and in the coming weeks and months, another 21 men were identified mainly by our research following up further lines of enquiry.
Photos of existing men were unearthed and more became know of them.
In total the number now identified stands at 182 men and a woman who served with 29 dying during the war or after as a result of their service.
An online book was always the intention but in the last few weeks, we have decided to self-fund a small run of 50 second edition books. These are now at the printers and will we hope be ready to sell on 11th November at St Werburgh's Church after the morning service.
The cost is £5 which will cover our costs.
Additionally, the online version will be available free of charge from this website on the same day.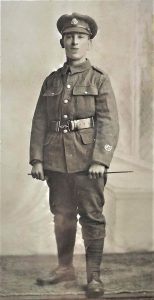 Right up until the last minute more information was coming in. We are delighted to say we have been provided with a photo of Rowland Burston in uniform (he died in 1917) and also now know far more about Thomas Gibson who survived. Following a family death, his medals and photo's were discovered and we are pleased to say his entry in the book is now fully updated.
Rowlands sister Frances married Thomas and we are hopeful we can shed more light on her two brothers who also served Ernest and Herbert but that work is ongoing.